Workshops
All classes and presentations include visual aids, practical exercises, and question/answer time. I can present any of these topics to individuals, and small and large groups. Lengths include short introductory sessions, extended classes that go into greater depth, and series of shorter sessions that build on one another! I can help you decide on the best match. Be thinking about what would meet your group's needs — maybe a fun session on an interesting topic for your social circle or club or organization? A class that resources your group? Let's put together something that we'll all enjoy!
Topics
Personal Thinking Patterns™ — the three symbolic languages that thought comes in, three kinds of consciousness, and a self-understanding that will rock your world!
Also called Multi-Dimensional Learning, this system identifies six basic patterns by which people process thought. For each person this fundamentally shapes how she or he thinks, communicates, and learns. Extremely useful for understanding and supporting natural differences in how people process information including getting clear on an idea, processing an idea, or coming up with a new idea!
Developed over the last 30 years by Dawna Markova, PhD., the Personal Thinking Patterns™ model looks at three basic brainwave states (mentally experienced as clarity, sorting/questioning, and wondering) and how they are variously triggered by three ways of representing information: visually, auditorially, and kinesthetically.
So, for instance, while you may generate fresh ideas with inner visions, a co-worker may get her creative inspiration through sounds, while a third may need to tap into his feelings and move his body to have a real brainstorm. What does that mean for how you work together on a collaborative project?
Another example: one person in a family may weigh options by talking about them, while another needs to walk or move and "feel" them out, and a third figures out their right decisions by sitting still and making pictures in their "mind's eye"… Learn how to support each other in your natural processes through this workshop!
People are sometimes categorized as being either a "visual learner", "auditory learner", or "kinesthetic learner". My Personal Thinking Patterns™ workshops will likely show you specifically how you are all three and what that means for you. It has been likened to "getting one's hands on the operator's manual for one's mind!" Regular monthly one and two-day workshops. Or specially schedule one for your organization.
NonViolent Communication — how to listen and connect from the heart and say what's really going on for you with neutrality, precision, and compassion for yourself and the people to whom you're speaking. This is based on the work of Marshall Rosenberg and the Center for Nonviolent Communication. Please note that I am not a certified trainer in the NVC model, however I do have 8 full days of training and about 100 hours of practice group experience all with certified NVC instructors in using this refreshing model. In addition, I bring to my presentation of this comprehensive and effective work 15 years of experience effectively teaching workshops and over 25 years experience working with people on communication issues. If you prefer to find a certified NVC Trainer, please contact www.cnvc.org where you will find many excellent resources for pursuing your exposure to this remarkable work, thanks!
Trance Drumming and Rhythmplay — fun and useful introductory to intermediate tips on how to make satisfying sounds with a variety of common percussion instruments, how to listen to others when playing collaboratively, locating your own bodies natural rhythms, and options for using rhythm as a healing tool.
Rhythms of Peace — the Numerology of Rhythmplay and the Effect of Various Beats on Human Consciousness and Spirit — get clear on and competent in consciously and positively using odd and even rhythms of various tempos, especially in ritual and rally settings,to create rhythm magic that generates peace and power in our bodies, minds, and actions. What is the difference between a militaristic 4-beat and a spiraling 5 and what do they inspire in people? What is the rhythm of unity? How do the different rhythm configurations feel in your body and what attitudes do they promote? Includes visual charts and practical exercises for exploring this fascinating and powerful science.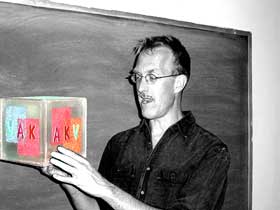 Hypnosis — what Hypnosis is, how it works, how it is used, and some fun, experiential group trance work. Special topics and techniques (such as Regression, Medical Hypnotherapy, Phobias, Self-hypnosis, Emotional Freedom Techniques, Pain Management, Dreamwork, etc.) are touched on in an intriguing overview presentation and learning experience!
Stone Magic — the Age Old Origins of Shamanic Use of Minerals on the Body to Effect Change — an overview of symbol systems of minerals (color, elements, numerology, etc.) and the body energy system (chakras and jewelry/crystal placement), and how to design a piece of beaded jewelry or other stone magic spell for a specific purpose, ending with a trip to a rock shop!
Past Life Regression — an introductory talk that touches on the basics of this amazing way of understanding and connecting with life over time and space, and a positive-focused, introductory, group regression with time for questions and comments following.
Divination and Intuition — a really fascinating and fun learning session with a hands-on smorgasbord of symbol systems ranging including stones, runes, card readings, ambient visuals and sounds, numerology, scrying, and more; discussion of related spiritual issues; and lots of great starter "how to" tips!
"Holistic Living" Series — two-hour workshop trainings on specific topics of understanding and working with:
the Physical body (as it relates to vibration, waves, positioning/energyflow, thought, feeling, and life path!)
the Mind (often written off through resistance to "being in one's head", here's how to think and learn using your whole, embodied mind!)
the Emotional Body (honoring and responding healthily to these messages from the bodymind!)
the Spirit (the ways that attitude shapes our relation to experience, & naming and choosing specific spiritual states at will)
the Will (how intention crucially informs our actions)
effectively Creating Holistic Change (this one puts together and applies the other five!)
Would you like to attend my workshops at reduced rates? How about for free?
Interested in arranging a workshop for your small group?
We can work out an exchange or reduced rate for your organizing and promoting the event of your choice. Just register 8 – 20 attendees, secure a suitable space (such as someone's large living room or a public meeting space) and handle registration at the event. Contact me for specific details.
This tends to be a great win-win situation for everyone!!