Hypnotherapy
"I attended one of Heron's personal thinking patterns workshops and later had several sessions of hypnotherapy with him, working on changing some unhelpful habits and developing greater internal resources for accomplishing goals.

Heron is a very effective teacher. He practices what he preaches, communicating information in a variety of ways so that people with different thinking patterns will be able to get maximum value from the material. The personal thinking patterns paradigm has been incredibly helpful to me, it has helped me to understand myself, to maximize my strengths, and to be more patient with things that are challenging for me. It's also helped me to understand and communicate more effectively with others, especially people who use different thinking patterns than I do. I would recommend this training to anyone who wants to understand yourself better or who needs to collaborate with others.

Receiving hypnotherapy was really interesting and helpful. I had always been a little suspicious of hypnosis, but Heron explained what he does in a very straightforward way, he was very respectful of my wishes, and very creative in figuring out what would work best for me. It was just a normal, light conversation to clarify what the goals were and what we were going to do to support those goals. The "hypnosis" itself was really relaxed and natural, really just a way of me communicating with myself to get my whole mind all working in the same direction. It was actually pretty fun, and I saw positive changes within the next few days, and the changes have lasted.

I've gone back to Heron for booster sessions from time to time, or to work on new stuff, and he's always been helpful.

Heron's also just a really nice, friendly, respectful, dependable, creative person, with healthy boundaries and a sincere desire to help people. He clearly enjoys his work and he's really good at it.

Highly recommended."
— Anthony B. / San Francisco (12/9/2009)
# ~ # ~ #
"I can't say enough good things about Heron and his work. This man is a shining gem of great value.

His ability to listen, hone in on and understand what's going on, and reflect it all back regularly astonishes me. How does he do it?

I've seen him for hypnotherapy over the years as well as attended his two day Personal Thinking Patterns workshop. I recommend them both, and am looking forward to studying more with him."
— Josh A. / San Francisco (9/22/2010)
# ~ # ~ #
"I attended one of Heron's personal thinking pattern seminar with my partner. What we learned about ourselves made for better communication. We both like Heron's style, informed, gentle, clear . I also had a private session with him and felt very supported in my personal growth journey."
— Cleo D. / San Francisco, CA (12/12/2009)
# ~ # ~ #
"Hypno helps out a lot. I know it has an effect on me: I feel 'reset'"
# ~ # ~ #
"Over the course of our series of hypnotherapy sessions together I was impressed by how deeply and attentively Heron listened to my needs, concerns and issues. Objectively yet compassionately and with much insight and creativity, he was able to help me identify and accentuate the positive aspects of what I perceived to be some very negative experiences. He also provided me with a number of useful tools and suggestions for approaching similar experiences in the future. Furthermore, I got the distinct impression that Heron thoroughly enjoyed every step of this process."
— Client working on substance use issues
# ~ # ~ #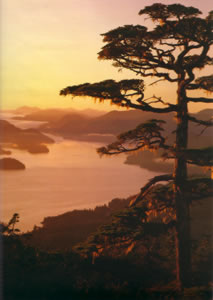 "As a Hypnotherapist Heron combines great skill with great integrity, honesty, intelligence, creativity, non-judgment, understanding and sensitivity to the needs and goals of his client, with the unexpected plus of a very welcome sense of humor. I heartily recommend him to anyone!"
— Dara Tuell, Certified Clinical Hypnotherapist
# ~ # ~ #
"I have always struggled with shame issues in my life, and I have never fully understood the core reasons for this frustrating aspect of my character. With the help of Heron, I was able to recall childhood moments where I was shamed and demoralized. Through regressive hypnosis, Heron and I together revisited these moments, and I "rescripted" them to my benefit. This experience with Heron was a very positive one, and through it, I have learned that I have the power to better manage my shame, and not let it debilitate me as it has in the past."
# ~ # ~ #
"As Heron went through the steps of Hypnotherapy he made me feel comfortable and trusted. I wasn't sure what the outcome was going to be so taking this chance was going to be interesting. I'm glad I did it. As he went through all the issues I wanted to tackle he made me feel comfortable ... The outcome was ... the true test as I left his space. As I walked out I felt a "Peace of Mind" and not scattered with the old thoughts of what I was thinking earlier. Somehow in a mystical style Heron helped me ground my thoughts into myself and the old messages seem to not bother me anymore."
— Hypnotherapy series client, January 2003
# ~ # ~ #
"I left the session really calm and feeling mentally cleansed. Like I had been meditating for hours. Lately, all I want to do is get better on my guitar, and my weaknesses seem less apparent in the forefront of my thoughts. I find myself focusing way more on creating, and staying real, and in the moment, and doing my work justice. Those fears are still there, but seem so insignificant these days, and sot so present that they are "in my way".
…your session has been a valuable buliding block for the development of my project… Thank you so so much."
— 25 year old SF singer/songwriter
# ~ # ~ #
"I felt really comfortable with the whole thing… I can say that you instilled a feeling of trust and openness and that it was a very pleasant experience. I'm sure I've yet to realize the full benefits of what you have done for me."
— Group Hypnosis client, 2006
# ~ # ~ #
"I've got to tell you that your time with me [in Hypnotherapy sessions] has made such a positive impact on my life and is allowing me to grow and really get control of my life. Knowing the difference between 'Hollywood' hypnosis and what works for me is also freeing. Our sessions broke down many barriers that was standing in the way of my progress in life. My entire life I have 'fought' with food and been at war with it allowing fear to rule my life. With your guidance I finally feel free from that fear. I've made peace with it and found what the issues really were during our sessions. I always felt comfortable and safe as well as in control during our sessions. Your coaching around self-hypnosis has allowed me to continue the work on a daily basis. What a wonderful tool is has been.
The differences so far, I feel free from 'dieting' and I am eating healthful food that I need with normal amounts. Even if I do give myself permission to indulge, I no longer need to beat myself up for it. Going to the gym has been enjoyable instead of a chore. I finally feel I belong there and am starting to like my body more and more each day. So far, I'm down 17 pounds. To feel a sense of self worth and confidence is incredible. Thank you for the guidance and the tools to use. I know something is happening when co-workers and clients comment that I look refreshed and in good spirits."
Smoke-ending Hypnotherapy
"It's been a week now, and I still haven't had a cigarette or piece of nicotine gum. This is the longest I've gone without either in many years, and I have no doubt it's due to your hypnotherapy and the tools you gave me to work with on my own… I'm encouraged to know I have the tools to fight the cravings when they get strong.
…Also, I had forgotten you gave me the suggestion to salivate on command. To my amazement, it really works. All I have to do is think the word 'salivate', and there is a burst of saliva in mouth. This is really quite amazing to me! It's another example to me of the powers I have in myself to change and control my behavior.
I didn't expect hypnotherapy to be so easy, or to be such a relaxing experience. This is one of the best things I've done for my health in a long time. I'm looking forward to using the tools I learned in hypnotherapy in other aspects of my life, including dealing with stress in general.
Thanks again for you help — I came to you with no expectations, and it turned out to be a wonderful and illuminating experience. I've been singing your praises to others, and I will definitely get in touch should I need a 'tune-up', or help dealing with any other matter in my life."
— Jim Lee, 52, San Francisco
# ~ # ~ #
"Heron's gifts of insight and communication facilitated a safe and productive environment for my first foray into the world of hypnotherapy. Each session with Heron has built upon the successes of the prior session. I'm so excited to list the accomplishments I have made with the assistance Heron and hypnotherapy. I've gotten back in touch with my wants and needs, confidently walking towards my goals. I've learned to say no to those who are not acting in my best interest, even saying no to my own negative habit energies of compulsive behavior. I asked for help embracing joy, saying yes to the possibilities of an abundant life, ridding myself of the shame of childhood sexual abuse and poverty. Heron picks just the right images to set my subconscious mind free to soar to new heights of self awareness and acceptance.
After each session, I feel a deep sense of peace in my life and a comfortable resolve that the experiences during hypnotherapy - be it a more positive outlook or a new paradigm for feeling my experiences. With each session, I know that I have been with a magical healer and a trusted friend. His work has helped me drop the illusions and enter the flow of the rhythm of a healthy, happy life."
— Randy D., nonprofit fundraiser